2nd Annual Flames of War and Team Yankee Survey – Drawing Winners
2nd Annual Flames of War and Team Yankee Survey – Drawing Winners

Thanks to everyone who responded to our 2nd annual survey.  The response was so great, we decided to give more stuff away from the prize closet.
The actual data from the results from the survey will be posted shortly.
Here are the winners of the "stack of stuff" from the Battle Rankings' prize closet.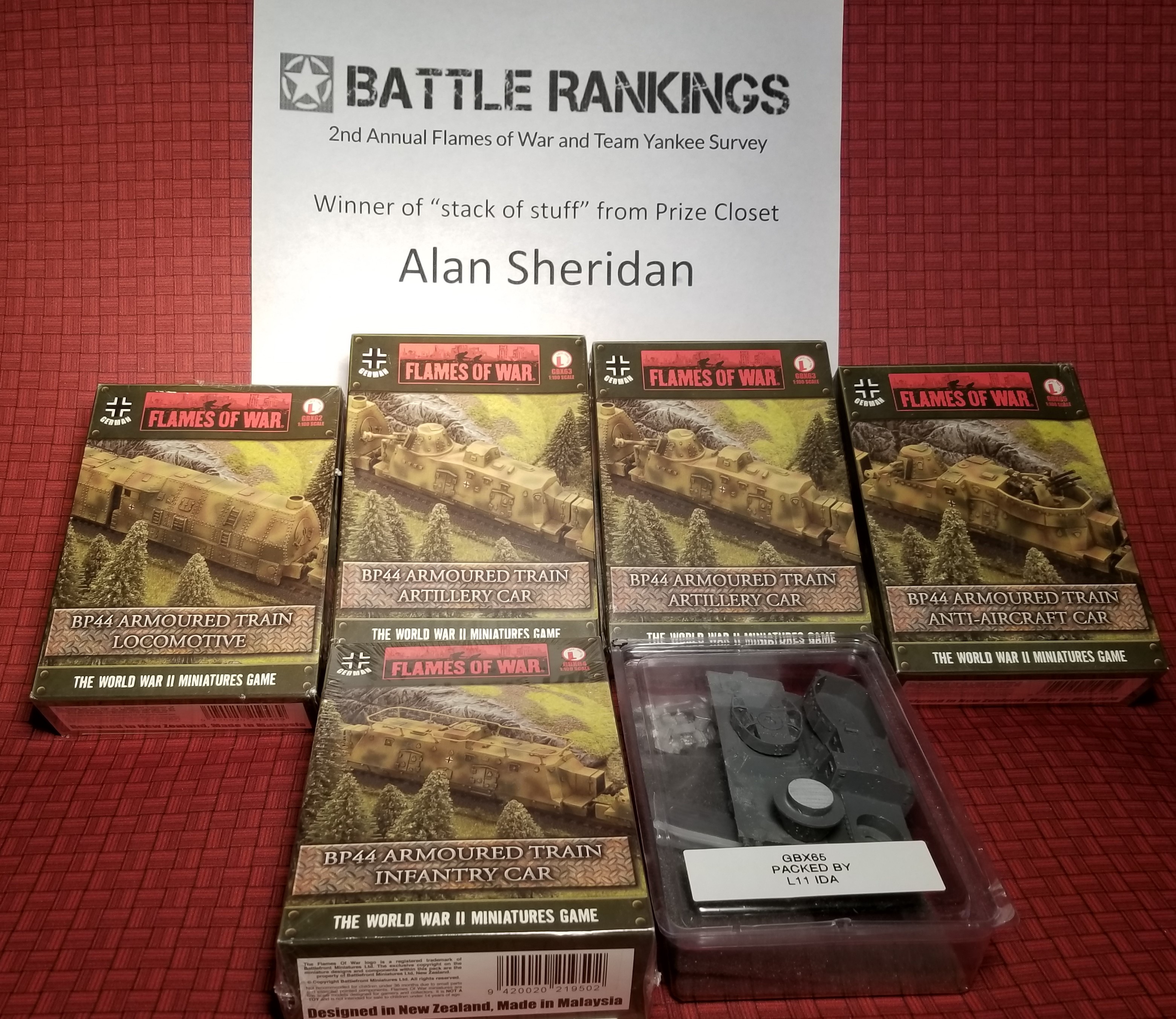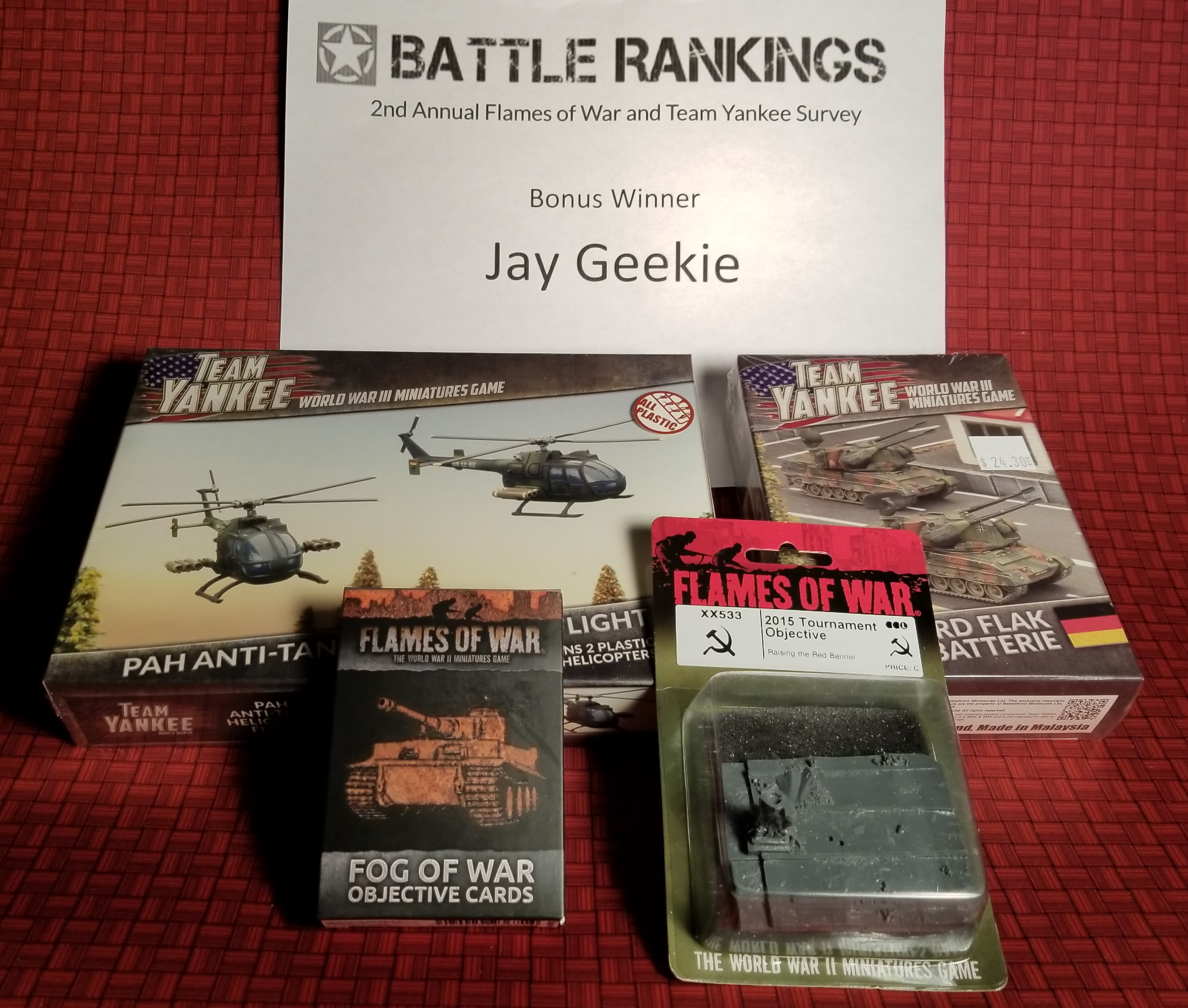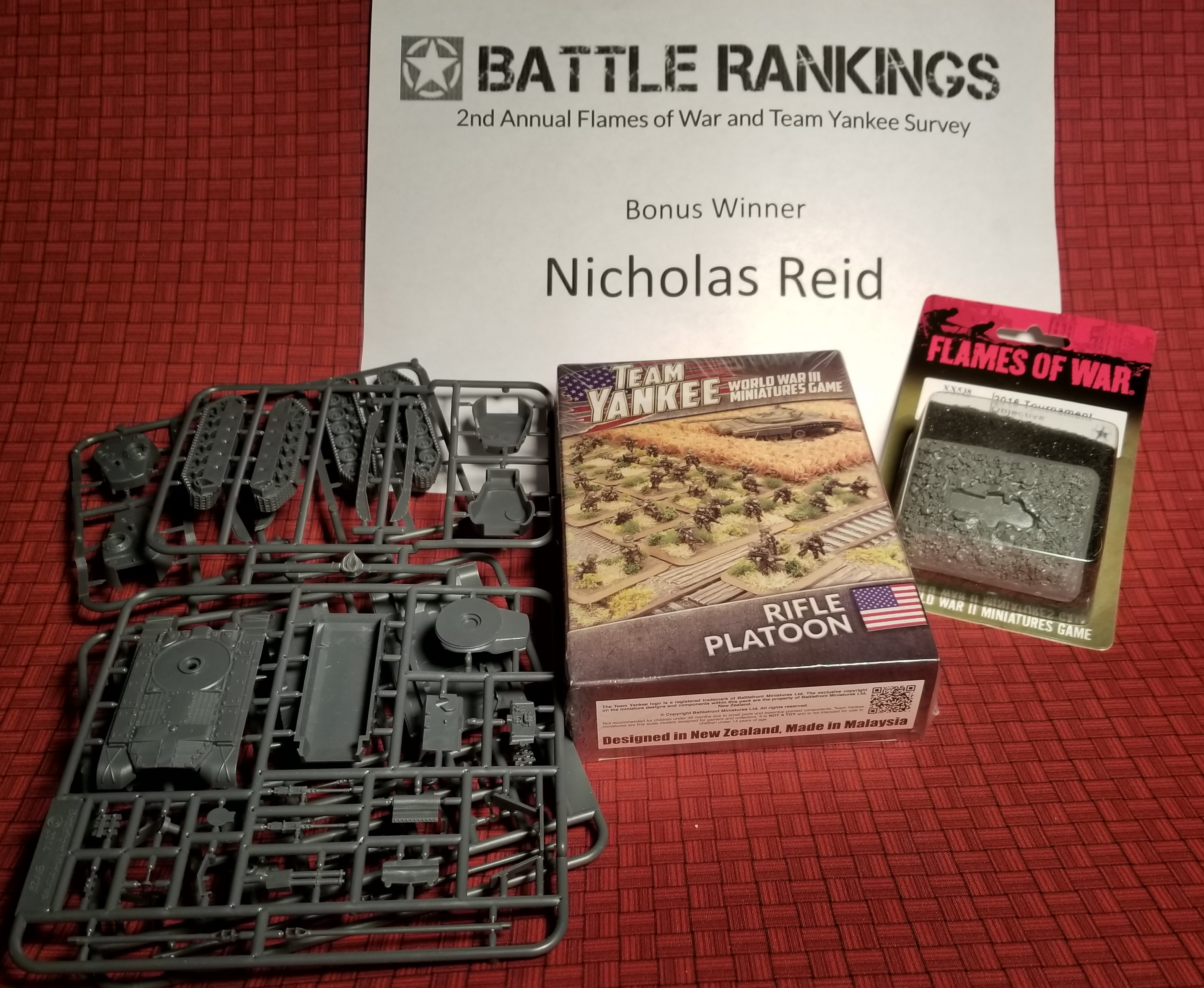 We will be contacting the winners by email for shipping arrangements.